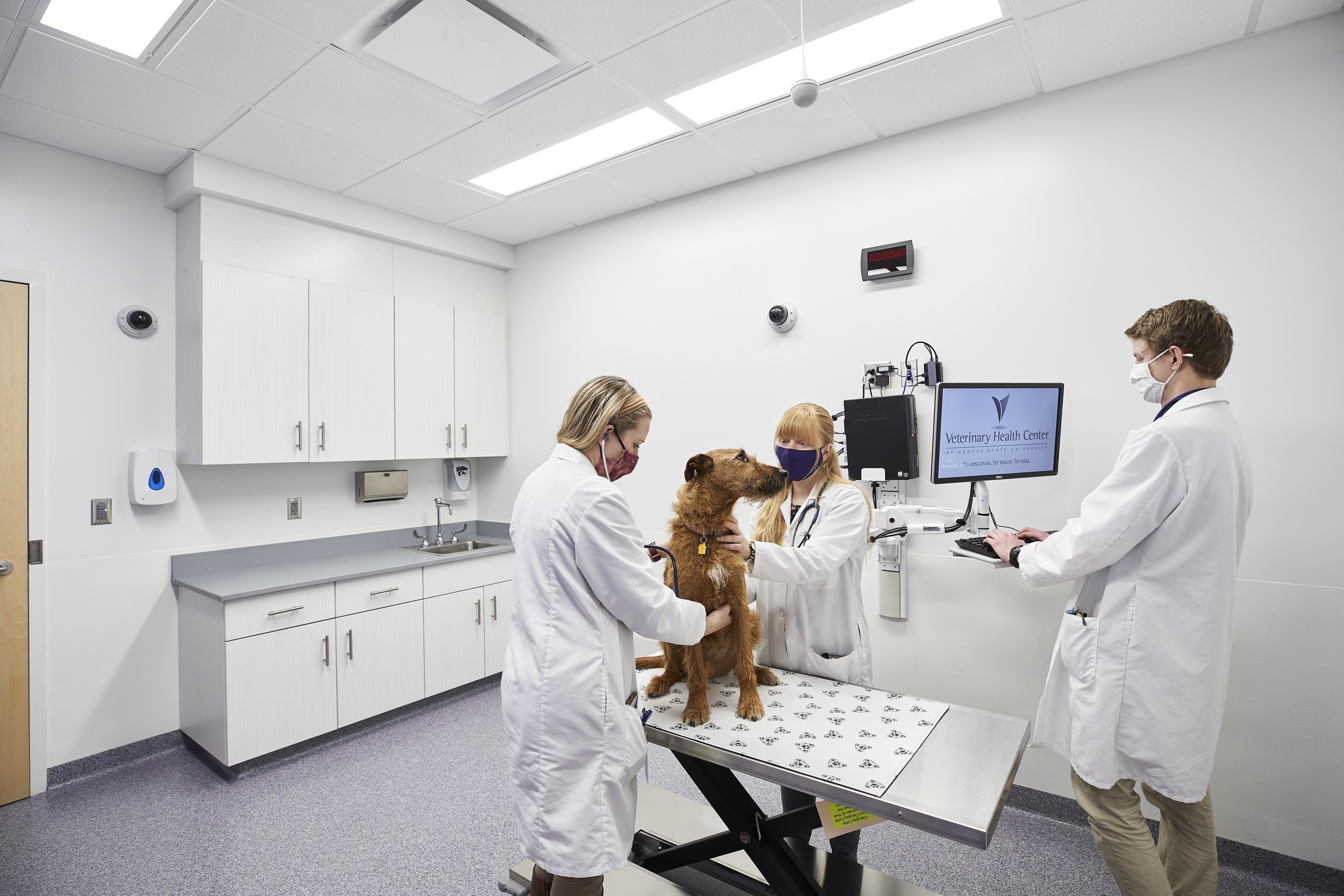 Clients
The VHC offers a unique set of services and may follow a different procedure from the typical veterinary visit. Find out what to expect, and other information about your appointments and payment here.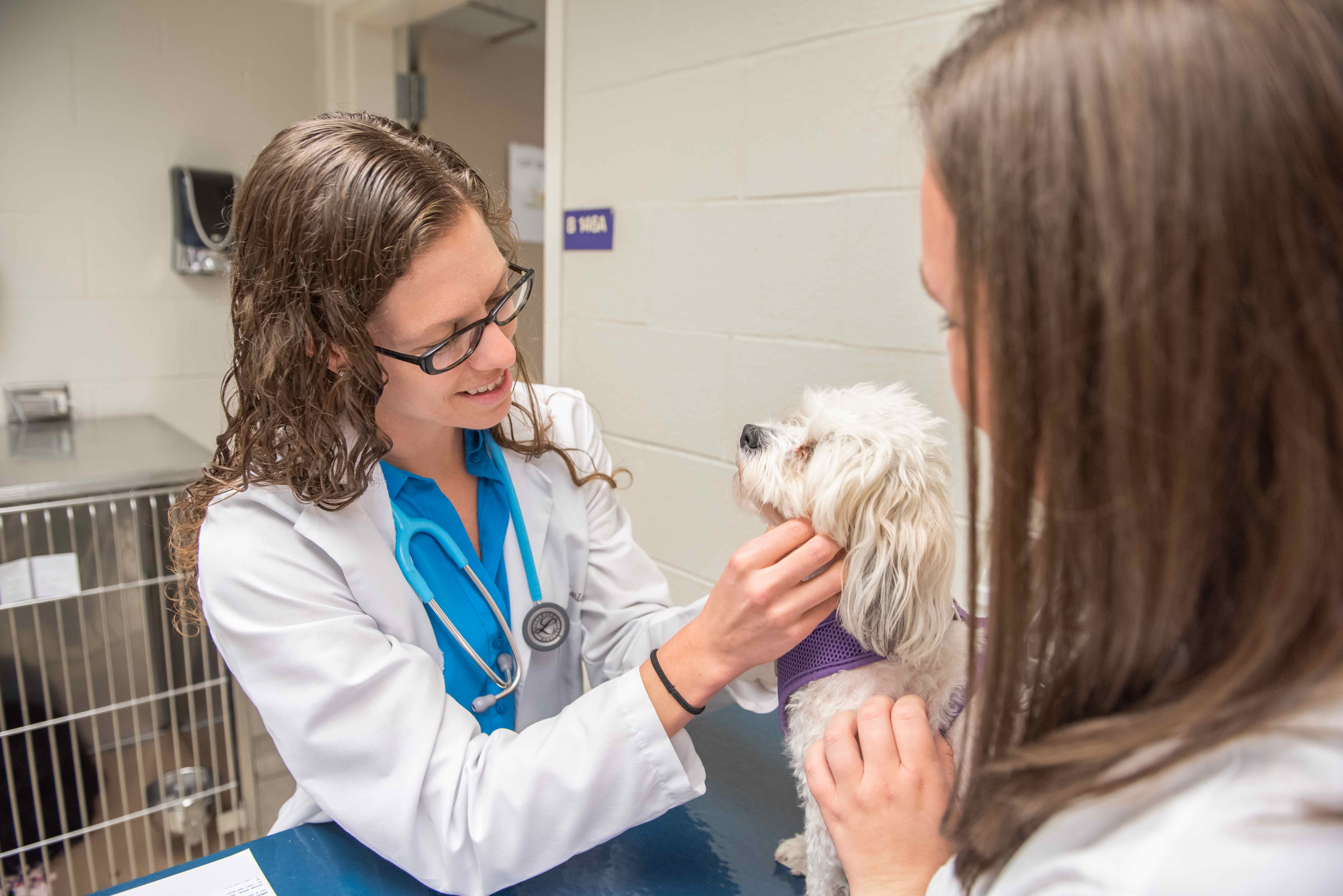 What to expect when visiting the VHC
What happens first? Upon arrival, you will check in with our client services staff and complete some paperwork. A senior veterinary student will escort you to the examination area, discuss the reason for your visit and perform an initial examination.
When do I see the specialist? The veterinary student will present their findings to a faculty veterinarian or resident with advanced training. This specialist will develop a recommended plan for diagnostic tests and/or treatment, and then discuss it with you.
Why are so many different people involved in patient care? The Veterinary Health Center is a teaching hospital, so you benefit from having an entire veterinary team involved in all aspects of patient care. The team includes veterinary students, veterinary technicians, interns, residents and the faculty veterinarian who oversees patient care at all times.
How long will the visit take? A visit at our hospital will range from a few hours to a full day. We are aware of the distance many of our clients must travel to use our hospital and we try to perform all of our services in a timely manner. Sometimes we need a combination of specialty services such as diagnostic testing and imaging to help us get a complete assessment of your pet. This can result in the need for an overnight or longer stay. Please call us or ask our client services personnel for a list of pet-friendly hotels in the area.
How much will it cost? Specialty services require equipment and supplies that are more costly than routine veterinary care. When the specialist meets with you to discuss diagnostic and treatment options, they will provide you with an estimate of the costs involved. You and the specialist will work together to determine the option that is best for you and your pet.
What is your payment policy? A deposit of 60% of the high end of the estimate is required before treatment is started, with the balance due when service is completed. We accept cash, check, Discover, MasterCard, Visa or American Express. Contact our Business Office if you have payment questions or concerns.
Everyone was exceptionally helpful.
Barbara Crable
Communication with all parties was exceptional ...
Nathan from Lee's Summit, Missouri