Shelter Medicine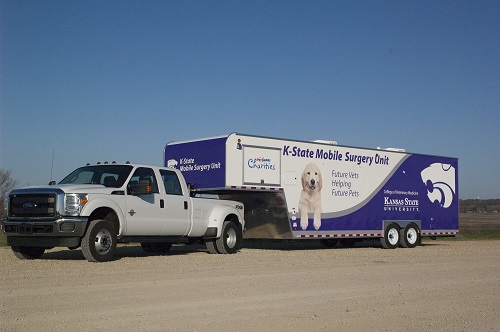 The Shelter Medicine Program represents a service-learning course in which students engage in experiential education through an organized service activity in cooperation with a community-based organization. The delivery of community service provides academic course content in a way that enhances understanding of core learning objectives and strengthens student awareness of civic responsibility.
As a result of this experience, CVM graduates are expected to have the knowledge to provide leadership and service to their future communities in a number of ways:
Provide expertise and a proactive voice in addressing preventive medicine and spay/neuter issues with clients
Recognize their role as leaders in animal welfare
Participate as proficient advisors and advocates for shelters in their communities.
As a service-learning course, there will be no consultation fee for regional shelters seeking expertise or services of the faculty member.
Thank you to those who have made the Shelter Medicine Program possible:
William T. and Susan B. Walters Shelter Medicine Fund
Be a part of progress! Support the Shelter Medicine Program at K-State
A note from our participating shelters: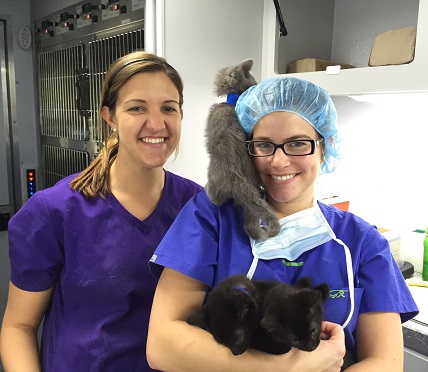 "We love working with Dr. Brad and his team! We are a small shelter and this partnership is HUGE for us. We can't say enough good things about these people and the wonderful work they do." Beatrice Humane Society
"Ditto! Thanks Dr. Crauer!! And Ron is a wonderful addition to your already fabulous program!" Lisa Pohlman, Riley County Humane
"I can only echo what Bill has previously said. Not only has it been a rewarding partnership, we are a better shelter because of your work, your team and the KSU Shelter Medicine Program. We look forward to it continuing to grow and to have an even greater impact. Thanks Brad for the partnership." Dick Kline, Helping Hands Humane Society
"Thank you Dr. Brad. I believe that it's safe to say that I've heard nothing but good from many of the partner programs and each one is thrilled to be a part of and proud of the K-State partnership. We look forward to growing it beyond beliefs in 2016." Bill Acree, Helping Hands Humane Society
"Brad and his staff have been a blessing to Cattails and wonderful to work with!! Together we are making a difference!! Looking forward to discussing how we can improve our rescue and partnership!!!!" Natalie, Cattails Feline Rescue