VHC Veterinary Nurses
The Veterinary Health Center is a state-of-the-art specialty hospital and the only facility in the state offering routine care, emergency care and 14 different specialties.
Title Change - Veterinary Technician Becomes Veterinary Nurse
In response to a request made in June 2018, the College of Veterinary Medicine and Human Capital Services at Kansas State University have approved a formal job title change from veterinary technician to veterinary nurse effective throughout the college as of Oct. 21.
In 2016, the National Association of Veterinary Technicians in America, or NAVTA, focused their efforts on researching and pursuing legislation in all 50 states to seek unification under the title of registered veterinary nurse. Veterinary nurses aim to have greater public awareness and increased job mobility by ultimately creating national credentialing standards and to increase the intrinsic value of veterinary medicine. Read more about the change.
Learn about the Veterinary Nurse Initiative.
Job Openings
Meet our Nurse of the Month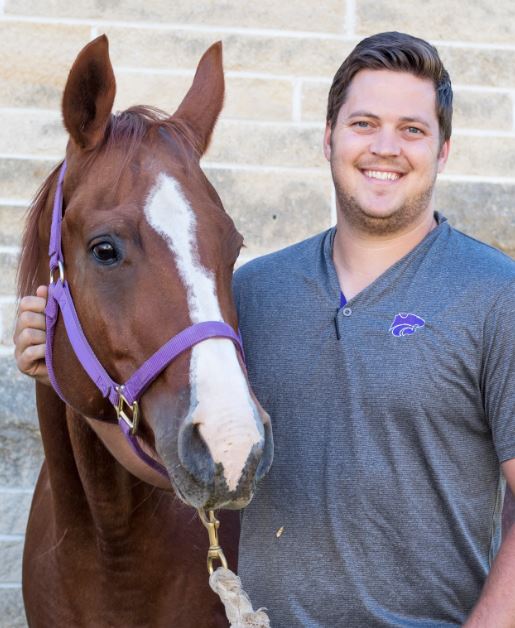 Name
Bryon Nelson
Service
Equine
What are your hobbies?
Working out, sports, traveling
Do you have any pets?
I have two dogs. Luke is a 4-year-old mixed breed and is a very good boy. Piper is a 2-year-old Shiba Inu and she is lucky she is cute.
Why did you want to become a Veterinary Nurse?
I am passionate and dedicated to helping animals receive the best help and care possible.
Why did you choose this specific specialty?
Growing up around livestock and horses, it was a no-brainer when choosing a specialty. Who doesn't love working with horses everyday!
What is your favorite part about your job?
My favorite part about my job is getting to follow cases and watch them on their road to recovery.
What advice do you have for others who are wanting to become a Veterinary Nurse?
Shadow as many practices you can, and never turn down new opportunities!