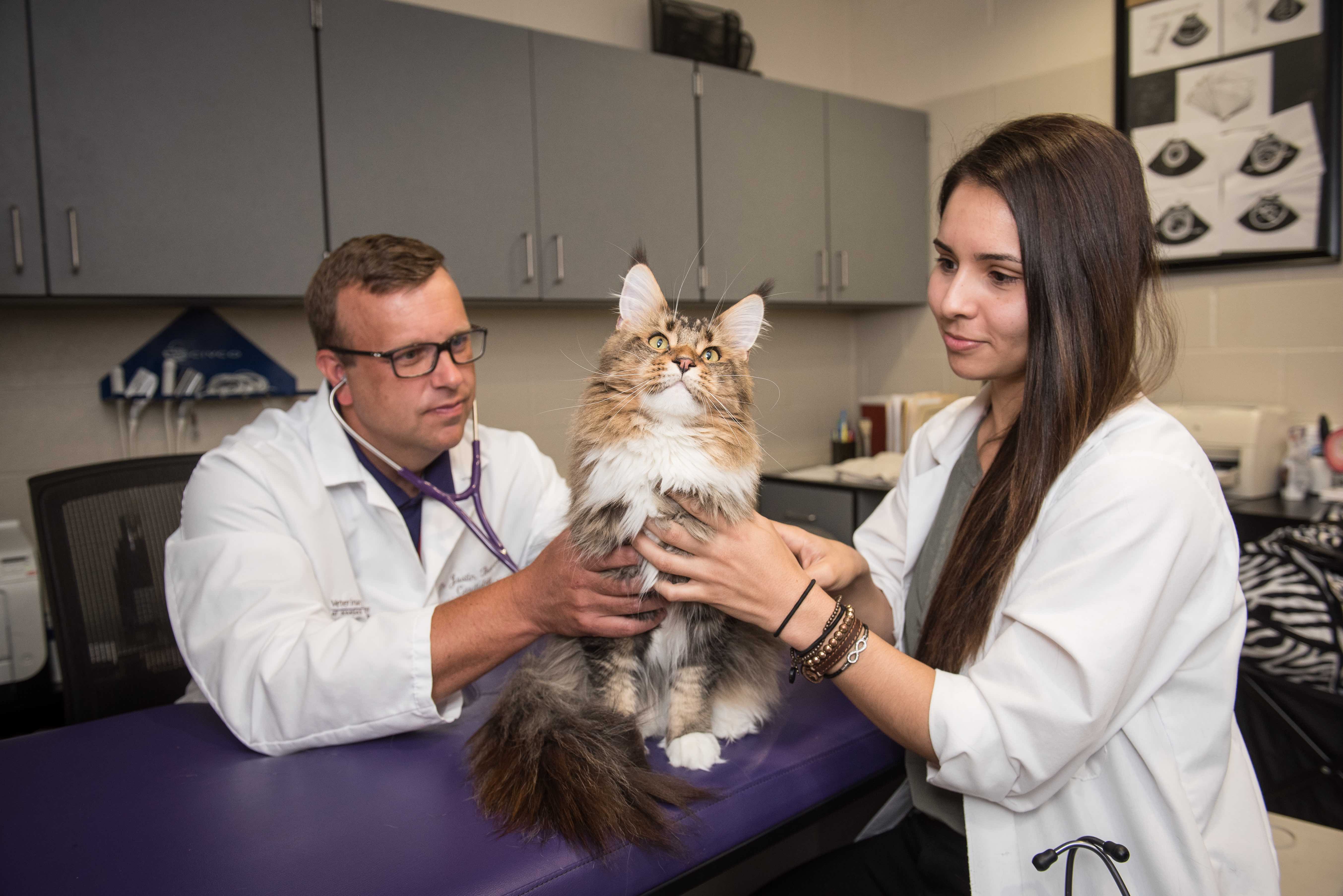 Veterinary Health Center
To Discover. To Teach. To Heal.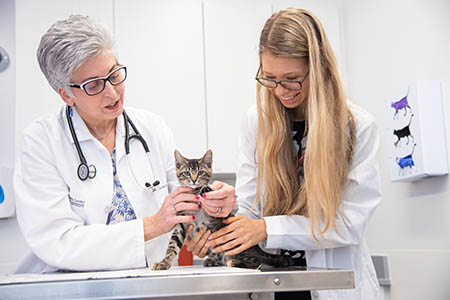 VHC holds ribbon-cutting ceremony for Hill's Pet Health and Nutrition Center
Dreams are coming true at the Veterinary Health Center at Kansas State University, thanks to the official launch of the Hill's Pet Health and Nutrition Center.
This is new, modern space that will provides services for routine primary care patients, walk-in urgent patient needs, and triage to appropriate services as needed, with close proximity to a variety of veterinary medical specialists who work in the VHC.
Learn More
https://www.ksvhc.org/services/pet-health-center/
Y
purple
large
Learn More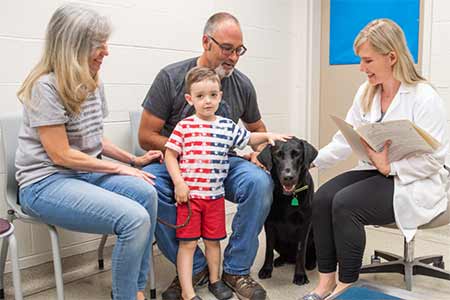 What to expect when visiting
With a team of more than 35 respected, board-certified veterinarians working with state-of-the-art technology, we provide an unrivaled level of care. Equally important, we understand and honor the bond you have with your pets. Be assured that we will treat them with the same care and compassion we give our own.
Know what to expect from your first visit to the VHC.
Pet health center
The Pet Health Center provides primary care for your companion animals such as dogs and cats.